Donna Pinsonneault, owner of She's Got Leggz Inc., recently shared her inspiring career journey.
She shed light on the opportunities her company offers to women seeking independence and entrepreneurship while representing the popular local leggings company known for its buttery-soft and comfortable designs.
From leggings lover to empowered entrepreneur
Pinsonneault's story began as a customer in 2017 when she stumbled upon a Facebook ad showcasing She's Got Leggz leggings. Intrigued by the product, she became a frequent visitor to their store.
The idea of joining the company as a salesperson seemed unlikely at first, as Pinsonneault is an accountant and had her own practice.
She said her first thought was, "I'm an accountant. What do I know about sales?"
However, driven by the love of the product and having spare time with the kids leaving the nest, she took a leap of faith and tried her hand at selling leggings. Surprisingly, she fell in love with the whole experience and the fun social connections it brought.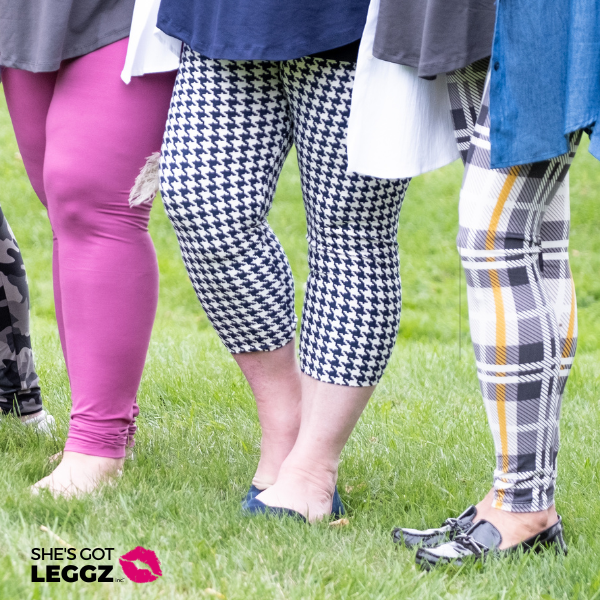 Moved by the tremendous opportunities for women to become their own bosses, Pinsonneault became a partner in She's Got Leggz Inc. in 2019 and sole owner in 2021, solidifying her commitment to empowering women through the business.
The company provides local job opportunities for women at Head Office and empowers over 1,100 women across Canada who represent them in their local communities by running their own She's Got Leggz fashion businesses.
She emphasized the company's continuous goal remains to empower women to become their own bosses, learn entrepreneurial skills and encourage everyone to step outside their comfort zones.
"We are proudly a women-run company based in Burlington, ON, running everything from warehousing to marketing, to accounting, to customer service — we do it all," Pinsonneault said.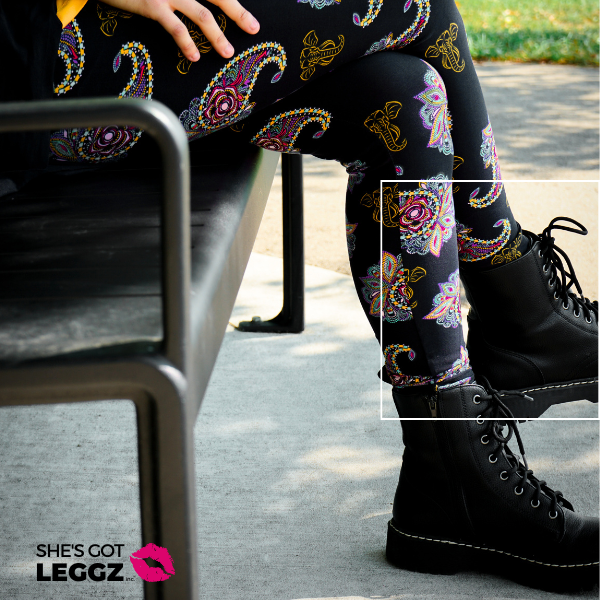 Giving back matters
When you buy from She's Got Leggz, you also give back to the community through two impactful programs.
The For The Cause Leggings Program allows customers to choose a charity, with $5 from each purchase going to the selected cause, resulting in over $17,000 donated to 38 charities since 2019. Stylists also do their own fundraisers in their local communities, so often, these leggings give back twice.
The Leggz of Art Program collaborates with Canadian artists to create exclusive designs on leggings, with $1 donated to a charity chosen by the artist for each pair sold. Through this program, She's Got Leggz has contributed over $3,500 since 2021 to various charitable causes while giving artists national exposure.
Where style meets comfort
She's Got Leggz Inc. offers many leggings and other clothing items known for their comfort and quality. The company's signature leggings, priced at $25 per pair, are celebrated for their buttery-soft texture.
The designs are developed and crafted in Burlington, ON, with overseas manufacturing partners carefully chosen for their commitment to ensuring ethical practices, strong family values and a focus on high product standards.
In addition to leggings, She's Got Leggz Inc. has expanded its product line to include various tops, shorts, joggers and men's pyjama pants and shirts. The company focuses on designing pieces that are easy to wear, mix and match and travel with, ensuring both style and comfort.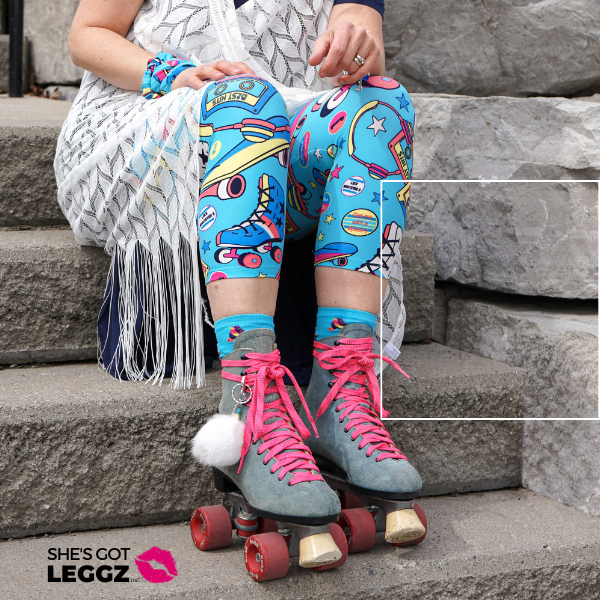 One frequently asked question about She's Got Leggz is whether they carry plus-size clothing. To this, Pinsonneault confidently answers, "YES, WE DO!"
The company believes in inclusivity and ensures that its plus-size lineup offers the same styles and pricing as its smaller sizes. To complement their leggings, She's Got Leggz also developed their own line of tops, designed with their customers' specific needs in mind.
"We embrace diversity and showcase different body shapes and sizes in our marketing campaigns."
Their "Be your own kind of beautiful" tagline resonates with customers and encourages them to feel confident in their own skin.
"We want people to know who She's Got Leggz is, fall in love with our products and build a lasting relationship with us. We are focused on making the world a happier place, one pair of leggings at a time!"
Learn more about She's Got Leggz online or visit them and connect on Facebook.