Advances in digital technology have revolutionized the entertainment industry by developing superior audio and video capabilities and equipment.
One such example is Dolby Atmos, which brings the ultimate cinema and sound experience to your home theatre system.
What you need to know about Dolby Atmos
Simply put, Dolby Atmos creates powerful, moving audio that flows all around you. Dolby Atmos is a surround sound technology developed by Dolby Laboratories. It expands on existing surround sound systems by adding height channels, allowing sounds to be interpreted as three-dimensional objects. Following the release of Atmos for the cinema market, a variety of consumer technologies have been released under the Atmos brand, using in-ceiling and up-firing speakers.
"Dolby Atmos has breathed new life into the entertainment experience," said Tyler Thomas of Thomas TV. "It allows audio engineers, film makers, and music producers everywhere to place each sound exactly where they want it to go for the most realistic movie, gaming, and music experience."
Whether you're gaming, watching your favourite movie or show, or listening to your favourite music, Dolby Atmos is an immersive spatial audio experience that delivers unparalleled space, clarity, and depth previously unachievable with older systems.
Unlike traditional stereo where sound is panned left to right, Dolby Atmos provides a spatial sound experience as the creator intended — where sounds are individually placed and moved in three-dimensional space, giving you the feeling of sound from all around you, even above and behind you.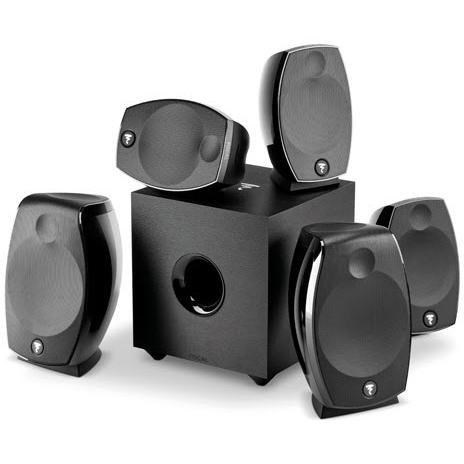 How spatial audio formats work
When you listen to spatial audio, it will feel like there is 360 degrees of sound coming from all around you. The sound engineers record and produce the audio and then software processes the audio based on what the Producer/Director wants the audience to experience. However, mixing the audio is only one piece of the puzzle. Your sound system needs to support a spatial audio format like Dolby Atmos. With the ability to create more layers and precise directionality of sounds, Dolby Atmos draws you in deeper, fully engrossing you into the story.
"The result is a spatial sound experience, so lifelike, you'll feel like you're there," said Thomas.
Most movies and TV shows are already mixed with a surround sound experience in mind. The surround sound experience is a significant consideration when directors are making a script come to life. When mixing the audio track, they carefully place the sound effects where the sound should be coming from. For example, if a car drives to the left of the camera, you will hear the car more intensely in your left ear.
Immersive sound formats are taking the world of home audio by storm, with Apple's Spatial Audio joining the likes of Dolby Atmos, DTS:X, Sony's 360 Reality Audio and Creative's Super SXFI to name a few.
"At Thomas TV we have several systems on display in our showroom that you can come and audition. Starting with Dolby Atmos enabled sound bars which can be added to any TV as well as custom home theatre options. These systems can have better sound then most commercial venues!" said Thomas.
Dolby Atmos is probably the best-known of all the spatial audio formats, having been originally developed for cinema and later making its way to the world of music. True Dolby Atmos requires the use of overhead speakers to create the height effects. Soundbars and new models of speakers have made it possible to have the Atmos cinema experience at home. At Thomas TV, we can help you decide what system will work best for your room and the types of entertainment you want the system to produce.
When you are ready to take the next step to enjoying these spatial formats for music and movies, the first step is to come to Thomas TV for the experience. Come in and discover which system suits you best!
Learn more about the amazing product choices and sound system expertise by visiting Thomas TV at 130 Thorold Road West in Welland. Or connect online.